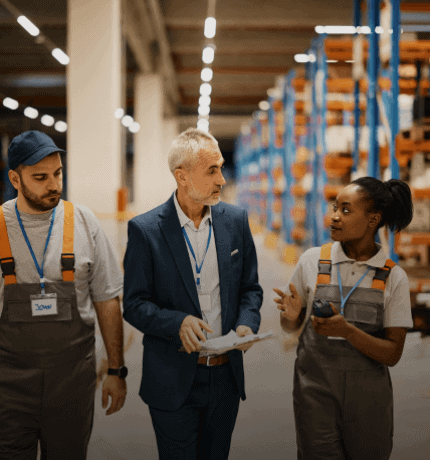 TAKE YOUR SUPPLY CHAIN GLOBAL
WITH OUR COLLABORATION
WE ARE LOOKING FOR MATERIAL SUPPLIERS
| No | Items | Annual demand quantities | Unit | Creation Date | Expiration date |
| --- | --- | --- | --- | --- | --- |
| 01 | Scraffold | 30 | Cont 40" | 01/01/2023 | 31/12/2023 |
| 02 | PVC pipe for electric | 15 | Cont 40" | 01/01/2023 | 31/12/2023 |
| 03 | PVC , HDPE pipe | 30 | Cont 40" | 01/01/2023 | 31/12/2023 |
| 04 | PVC folding door | 32,000 | Set | 01/01/2023 | 31/12/2023 |
| 05 | PVC door for restroom | 32,000 | Set | 01/01/2023 | 31/12/2023 |
| 06 | Plaster ceiling | 45 | Conts 40" | 01/01/2023 | 31/12/2023 |
| 07 | Paint for internal/external | 30 | Cont 40" | 01/01/2023 | 31/12/2023 |
| 08 | Marine paint | 30 | Cont 40" | 01/01/2023 | 31/12/2023 |
| 09 | Inox sink | 30 | Cont 40" | 01/01/2023 | 31/12/2023 |
| 010 | Faucet valve | 15 | Cont 20" | 01/01/2023 | 31/12/2023 |
| 011 | Ceramic title porcelain 60×60 | 2,000 | Conts 20" | 01/01/2023 | 31/12/2023 |
| 012 | Ceramic title 40×40 | 2,000 | Mt | 01/01/2023 | 31/12/2023 |
| 013 | Ceramic title 30×30 | 2,000 | Conts 20" | 01/01/2023 | 31/12/2023 |
| 014 | Ceramic title 25×40 | 2,000 | Conts 20" | 01/01/2023 | 31/12/2023 |
| 015 | Ceramic title 20×25 | 2,000 | Conts 20" | 01/01/2023 | 31/12/2023 |
| 016 | Cement | 8,000 | Mt | 01/01/2023 | 31/12/2023 |
| 017 | Aluminum door | 40 | Cont 40" | 01/01/2023 | 31/12/2023 |

| No | Items | Annual demand quantities | Unit | Creation Date | Expiration date |
| --- | --- | --- | --- | --- | --- |
| 01 | Rebar steel size 5/8″ ASTM 615 G40 9 metters length | 26,000 | Mt | 01/01/2023 | 31/12/2023 |
| 02 | Rebar steel size 3/8″ ASTM 615 G40 9 metters length | 26,000 | Mt | 01/01/2023 | 31/12/2023 |
| 03 | Rebar steel size 3/4″ ASTM 615 G40 9 metters length | 26,000 | Mt | 01/01/2023 | 31/12/2023 |
| 04 | Rebar steel size 1″ ASTM 615 G40 9 metters length | 26,000 | Mt | 01/01/2023 | 31/12/2023 |
| 05 | Rebar steel size 1/2″ ASTM 615 G40 9 metters length | 26,000 | Mt | 01/01/2023 | 31/12/2023 |
| 06 | Corrugated rebar steel 32mm, length 9 metter. B500S | 26,000 | Mt | 01/01/2023 | 31/12/2023 |
| 07 | Corrugated rebar steel 25mm, length 9 metter. B500S | 26,000 | Mt | 01/01/2023 | 31/12/2023 |
| 08 | Corrugated rebar steel 20mm, length 9 metter. B500S | 26,000 | Mt | 01/01/2023 | 31/12/2023 |
| 09 | Corrugated rebar steel 16mm, length 9 metter. B500S | 26,000 | Mt | 01/01/2023 | 31/12/2023 |
| 010 | Corrugated rebar steel 12mm, length 9 metter. B500S | 26,000 | Mt | 01/01/2023 | 31/12/2023 |
| 011 | Corrugated rebar steel 10mm, length 9 metter. B500S | 26,000 | Mt | 01/01/2023 | 31/12/2023 |
| 012 | ANGULAR DE ACERO NAVAL A/I GDO.AH36 DE 75 X 75 X 6 MM, L-5,8 MTS | 10,000 | Mt | 01/01/2023 | 31/12/2023 |
| 013 | ANGULAR DE ACERO, A/I, DE 50X50X5MM.L-6MTS P/P 22,345KG U/NAVAL | 4000 | Mt | 01/01/2023 | 31/12/2023 |
| 014 | ANGULAR DE AC L/C DE 60X60X7MM | 3,000 | Mt | 01/01/2023 | 31/12/2023 |

| No | Items | Annual demand quantities | Unit | Creation Date | Expiration date |
| --- | --- | --- | --- | --- | --- |
| 01 | Sodium Sulfate (Na2SO4) | 11,000 | Mt | 01/01/2023 | 31/12/2023 |
| 02 | LAS 96% | 8,000 | Mt | 01/01/2023 | 31/12/2023 |

| No | Items | Annual demand quantities | Unit | Creation Date | Expiration date |
| --- | --- | --- | --- | --- | --- |
| 01 | SAP | 12,000 | Mt | 01/01/2023 | 31/12/2023 |

| No | Items | Annual demand quantities | Unit | Creation Date | Expiration date |
| --- | --- | --- | --- | --- | --- |
| 01 | Ventilador 16″ : stand ventilador, table ventilador, wall ventilador | 240,000 | Units | 01/01/2023 | 31/12/2023 |
| 02 | Refrigerators over 350 liters | 1,800 | Units | 01/01/2023 | 31/12/2023 |
| 03 | Air conditioner | 13,500 | Units | 01/01/2023 | 31/12/2023 |

| No | Items | Annual demand quantities | Unit | Creation Date | Expiration date |
| --- | --- | --- | --- | --- | --- |
| 01 | Wheat flour | 300 | Mt | 01/01/2023 | 31/12/2023 |
| 02 | Sausage | 120 | Conts 40" | 01/01/2023 | 31/12/2023 |
| 03 | Pork | 4,000 | Mt | 01/01/2023 | 31/12/2023 |
| 04 | Pasta | 60 | Conts 40" | 01/01/2023 | 31/12/2023 |
| 05 | Instant noodle | 120 | Conts 40" | 01/01/2023 | 31/12/2023 |
| 06 | Frozen chicken | 12,000 | Mt | 01/01/2023 | 31/12/2023 |
| 07 | Cooking oil | 1,000 | Mt | 01/01/2023 | 31/12/2023 |
| 08 | Confectionery | 20 | Conts 40" | 01/01/2023 | 31/12/2023 |
| 09 | Condensed milk | 200 | Conts 40" | 01/01/2023 | 31/12/2023 |
| 010 | Cereal | 40 | Conts 40" | 01/01/2023 | 31/12/2023 |
| 011 | Canned fruit juice | 40 | Conts 40" | 01/01/2023 | 31/12/2023 |
| 012 | Beer | 60 | Conts 40" | 01/01/2023 | 31/12/2023 |
| 013 | Beef | 2,400 | Mt | 01/01/2023 | 31/12/2023 |

| No | Items | Annual demand quantities | Unit | Creation Date | Expiration date |
| --- | --- | --- | --- | --- | --- |
| 01 | WHITE PIGMENTED HDPE TUBULAR COIL. Without corona treatment for the manufacture of T-shirt Bags, not trimmed Width: 1350mm. Center of: 3 inches. 15 micron thickness. Gauge 60. Coil Weight: 400 Kgs | 500 | Mt | 01/01/2023 | 31/12/2023 |
| 02 | WHITE PIGMENTED HDPE TUBULAR COIL. Without corona treatment for the manufacture of T-shirt Bags, not trimmed Width: 1000mm. Center of: 3 inches. 15 micron thickness. Gauge 60. Coil Weight: 400 Kgs | 1,000 | Mt | 01/01/2023 | 31/12/2023 |

| No | Items | Annual demand quantities | Unit | Creation Date | Expiration date |
| --- | --- | --- | --- | --- | --- |
| 01 | Woodfree 80gsm in sheet 70x100cm | 700 | Mt | 01/01/2023 | 31/12/2023 |
| 02 | Woodfree 75gsm in sheet 70x100cm | 1500 | Mt | 01/01/2023 | 31/12/2023 |
| 03 | Woodfree 70gsm in sheet 70x100cm | 1700 | Mt | 01/01/2023 | 31/12/2023 |
| 04 | Woodfree 60gsm in sheet 70x100cm | 450 | Mt | 01/01/2023 | 31/12/2023 |
| 05 | Photocopy paper 75gsm in letter size | 60000 | Reams | 01/01/2023 | 31/12/2023 |
| 06 | Carbonless paper CFB yellow color 50gsm in sheet 65x92cm | 470 | Mt | 01/01/2023 | 31/12/2023 |
| 07 | Carbonless paper CFB green color 50gsm in sheet 65x92cm | 500 | Mt | 01/01/2023 | 31/12/2023 |
| 08 | Carbonless paper CFB blue color 50gsm in sheet 65x92cm | 500 | Mt | 01/01/2023 | 31/12/2023 |
| 09 | Carbonless paper CF pink color 55gsm in sheet 65x92cm | 650 | Mt | 01/01/2023 | 31/12/2023 |
| 010 | Carbonless paper CB white color 55gsm in sheet 65x92cm | 800 | Mt | 01/01/2023 | 31/12/2023 |

| No | Items | Annual demand quantities | Unit | Creation Date | Expiration date |
| --- | --- | --- | --- | --- | --- |
| 01 | Galvanized steel strip quality S220GD + Z 275 2.0mm thick and 225mm wide in rolls of inner diameter 508 = 500mm maximum weight 2 ton and the package packed as a whole does not exceed 1200 mm wide and weight 8 ton having 4 rolls per packaged package. | 2,500 | Mt | 01/01/2023 | 31/12/2023 |
| 02 | Galvanized steel strap quality S220GD + Z 275 2.0mm thick and 245mm wide in rolls of inner diameter 508 = 500mm maximum weight 2 ton and the package packed as a whole does not exceed 1200 mm wide and weight 8 tons having 4 rolls per packaged package. | 3,000 | Mt | 01/01/2023 | 31/12/2023 |
| 03 | Galvanized steel coil DX51D + Z 275 / DX51D + AZ150 thickness 0.6 (± 0.005) mm and width 1000 (± 0) mm. pre-painted for metallic tiles with top face paint of 5 MIC PREMIER + 18-20 MIC RPM Blue color RAL-5017 and lower face paint 5-8 MIC WHITE | 2,000 | Mt | 01/01/2023 | 31/12/2023 |
| 04 | Galvanized steel coil DX51D + Z 275/ DX51D + AZ150 of 0.6 (± 0.005) mm and width 1000 (± 0) mm. pre-painted for metallic tiles with top face paint of 5 MIC PREMIER + 18-20 MIC RPM Color tomato red RAL-3013 and lower face paint 5-8 MIC WHITE | 2,000 | Mt | 01/01/2023 | 31/12/2023 |
| 05 | Galvanized steel coil DX51D + Z 275 / DX51D + AZ150 of 0.6 (± 0.005) mm and width 1000 (± 0) mm. pre-painted for metal tiles with top-face paint of 5 MIC PREMIER + 18-20 MIC RPM Apple-green color RAL-6037 and lower face paint 5-8 MIC WHITE | 2,000 | Mt | 01/01/2023 | 31/12/2023 |
| 06 | Galvanized steel coil DX51D + Z 275 and / or DX51D + AZ150 thickness 0.6 (± 0.05) mm width 1200 (-0/+5) mm, for metal roofing maximum coil weight 6.5 tons, Inside diameter 508 = 500mm . | 12,000 | Mt | 01/01/2023 | 31/12/2023 |
| 07 | Galvanized steel coil DX51D + Z 275 and / or DX51D + AZ150 thickness 0.6 (± 0.05) mm width 1000 (-0/+5) mm, for metal roofing maximum coil weight 6.5 tons, Inside diameter 508 = 500mm . | 4,500 | Mt | 01/01/2023 | 31/12/2023 |
Why partnerwith us

Available Market
Rapid Market Access with the extensive distribution network of 2000+ Wholesales and Retail Outlets.

Trade Experts
Accompany the product improvement towards internationalization.

Optimization Cost
Save on the budget for marketing and market development.

Transparent Payment
Ensure prompt and secure payment, reducing payment risks.

Expand Network
Partner with Thai Binh to participate in product promotion activities at major trade fairs in the Latin American and Caribbean market.