An Overview of Thai Binh
Thái Bình Investment and Trading Corporation, abbreviated as "Thai Binh", was founded in 1992. Thái Bình has been a trailblazing business exporting goods from Vietnam to Cuba and the Caribbean region since 1998. To this day, Thai Binh takes pride not only in commercial activities but also in owning 3 manufacturing plants and a solar farm.
Not only has Thai Binh steadily built trust with the Cuban government, but it has also captured the sympathy of buyers on this island country. The company is honored to be a connector and facilitator, opening up opportunities for numerous Vietnamese and international businesses to penetrate this market. As of now, Thai Binh has established relationships with over 300 companies and holds a significant share of the export market from Vietnam to Cuba.
A Passionate Beginning
In the early 2000s, the Cuban market remained a strange concept for many domestic businesses. Overcoming geographical distances, the pioneers at the helm of "Thai Binh" decided to set sail in search of new opportunities. In 1998, the representative office of the company in Cuba was officially established, marking a historic milestone in Thai Binh's development.
During the initial months of operations in Cuba, Thai Binh encountered numerous challenges due to differences between the economies of the two countries: language barriers, cultural disparities, and particularly the centrally planned economy, which makes it exceedingly difficult to find customers. However, with perseverance and adaptability to overcome each obstacle, six months later, Thai Binh secured its first order worth $15,000 for T-shirts and Golden Star Balm. This small success helped Thai Binh cover some of its early expenses as a fledgling enterprise.
Although Thai Binh was a pioneering company in exporting goods from Vietnam to Cuba, it only operated under the "in-bound" system, importing containers of goods into a customs warehouse and inviting customers to its representative office to view samples and make purchases. Continuing with this approach would have limited Thai Binh's ability to meet customer demands and expand its commercial presence in Cuba.
Through an extensive process of market research and surveys, Thai Binh's leadership team realized that Chinese goods had dominated the shelves of most retail systems in Cuba. In reality, Vietnamese products offered similar quality at a competitive price, but they remained relatively unknown to customers. Determined to turn around the company's position and Vietnamese products in Cuba, Thai Binh persuaded its partners to visit Vietnam for a broader selection of goods that better matched consumer tastes. It seemed simple, but this negotiation and persuasion process stretched over years, addressing issues like payment methods, delivery procedures, quality assurance, product quantities, and after-sales support.
After 4 years of unwavering efforts, the dedication finally bore fruit: Thai Binh established relationships with the 2 largest conglomerates in Cuba. In 2002, the first Cuban delegation visited Vietnam. In 2005, Thai Binh received a $1 million order. This significant milestone served as a catalyst for Thai Binh to overcome its initial difficulties, continue to thrive, and build a position in the Cuban market.
In 2007, with the desire to bring more Vietnamese goods to Cuba, Thai Binh successfully convinced and mobilized Cuban customers to open a representative office in Vietnam, aiming to promote bilateral cooperation between the two countries, Vietnam and Cuba.
The TB Brand Leaves a Mark in Customers' Hearts
After the initial successful strides, Thai Binh gradually built trust with Cuban consumers, expanding their supply for traditional product lines such as clothing, footwear, and perfumes and introducing new items including food, household products, consumer goods, and construction materials.
However, Vietnamese brands were not widely recognized at the time, leading to low brand visibility. Additionally, advertising the brand on mass media like newspapers, radio, and television in Cuba was strictly prohibited. Therefore, Thai Binh constantly concerned about how to comprehensively and systematically construct its brand and product marketing.
Turning challenges into opportunities, the company proactively explored the market and conducted research on various industry sectors, as well as on customers, suppliers, and retail partners in Cuba. Based on the gathered information, Thai Binh's leadership team identified opportunities in distribution channels and devised appropriate marketing strategies. The company pioneered the use of point-of-sale materials (POSM) to promote products and increase customer interaction at retail locations. Thanks to these well-directed steps, Thai Binh achieved consecutive successes, firmly establishing itself as a "trusted brand" among the Cuban consumers.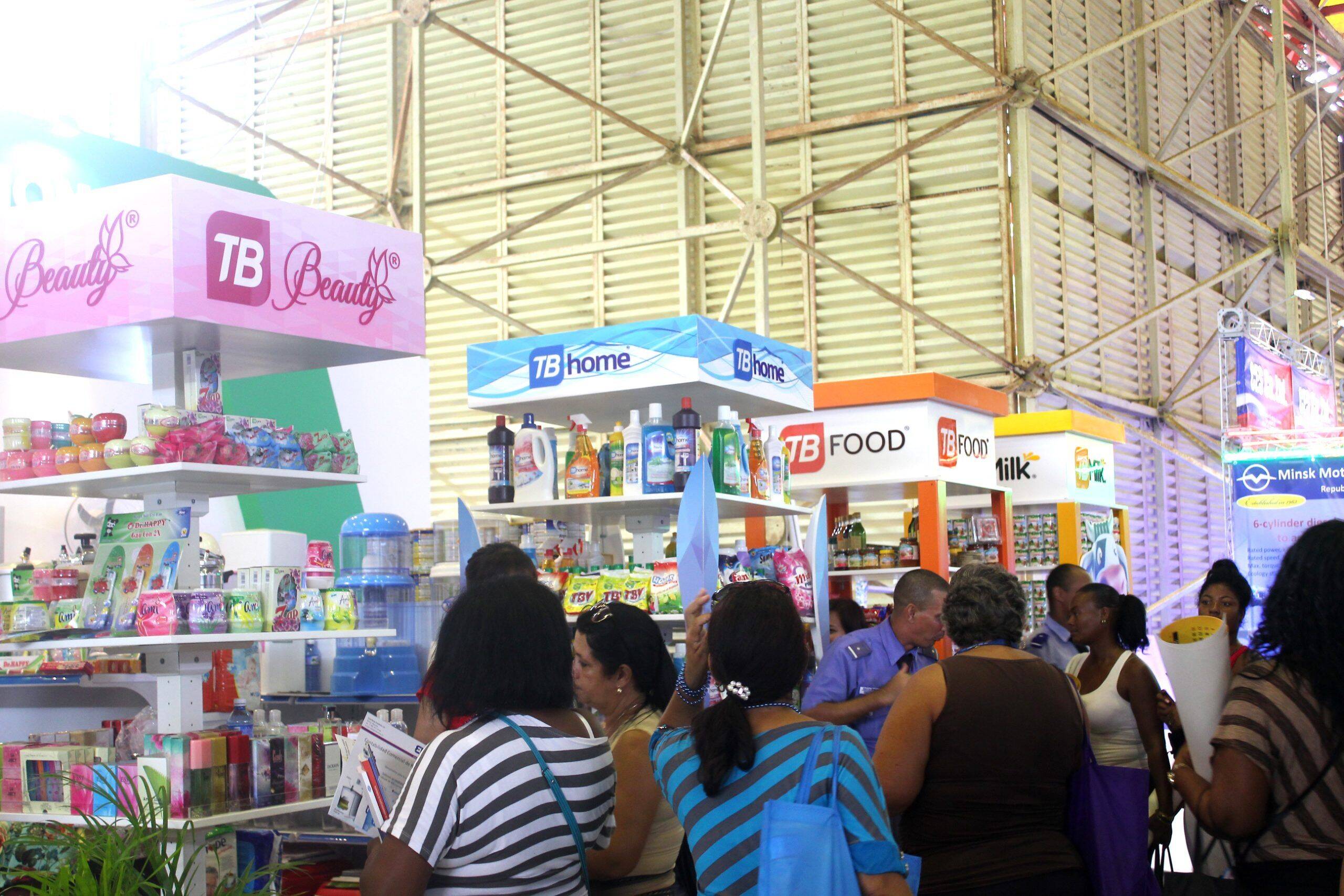 In 2014, recognizing its solid presence of over 15 years in the country, Thai Binh gradually developed a branding strategy for its own "TB" (Thai Binh) brand to affirm, maintain, and cultivate consumer confidence in the present and future. By 2016, aside from the explosive growth in sales, exceeding the 2 trillion VND milestone, TB-branded products appeared in over 5,000 supermarkets and stores across Cuba, proudly bearing the company logo and "Made in Vietnam" on each product. Specific product lines like TBPro – the brand consumers in Cuba choose to pamper their feet; TBHome – the brand for household goods and cleaning products; and TBV – the brand for construction materials, has presented throughout all provinces and cities of Cuba.
From an unfamiliar Vietnamese brand, with relentless perseverance and continuous innovation, Thai Binh gradually leaves a mark in the hearts of consumers, becoming the "top-of-mind" brand for many Cuban households. Looking back at these achievements, it is not just Thai Binh's pride but also a contribution to the image and economy of our homeland.
Transforming Trade into Production: Thai Binh's Next Chapter
Despite achieving certain successes, Thai Binh firmly believed that the potential of Cuba extended beyond just commerce. Through proactive market exploration and R&D projects to better understand consumer needs, the research team observed that the island nation was gradually shifting from primarily using imported goods to domestically produced items. Recognizing this trend, Thai Binh harbored plans to expand into the manufacturing sector, aiming to proactively create products closely aligned with the preferences of the Cuban people.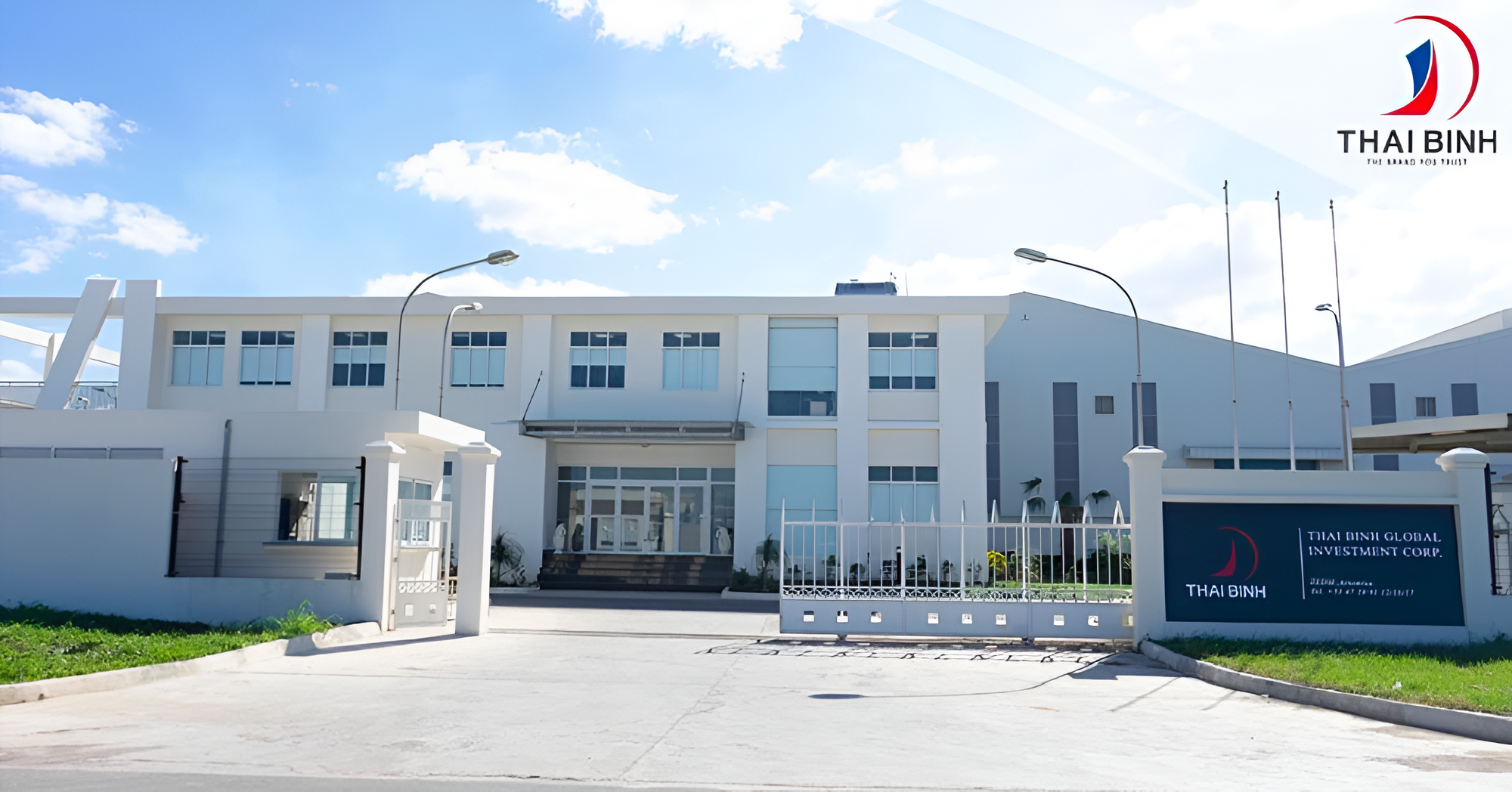 Continuously seeking opportunities for expansion, after several years of planning and administrative preparations, both Thai Binh and the people of the island received welcome news. In 2014, Cuba marked the establishment of the Mariel Special Development Zone with the introduction of a new Foreign Investment Law. Subsequently, the Cuban government called for foreign investors to invest in Mariel , offering numerous special incentives. Seizing the opportunity, in 2016, Thai Binh officially commenced the construction of Vietnam's first factory in Mariel, Cuba: Hygiene Product Factory, directly becoming a producer of high-quality diapers and sanitary napkins for the local population.
While actively exploring opportunities to diversify into manufacturing, Thai Binh also remained committed to strengthening and enhancing its core competency in the export of goods. In 2016, Thai Binh took a significant step by acquiring COSANI – TBV Vietnam Joint Stock Company, a manufacturer of sanitary ware. This strategic move allowed Thai Binh to not only cater to domestic demands but also broaden its product offerings for export to the Cuban market and beyond.
Building on this progress, in 2019, Thai Binh established the Laundry Detergent Factory in Cuba, bringing even more quality consumer products to the residents at competitive prices with abundant supply. Most recently, the Solar Park, a large-scale solar power farm, was inaugurated at the beginning of 2023, ushering in a new era of sustainable development for Thai Binh.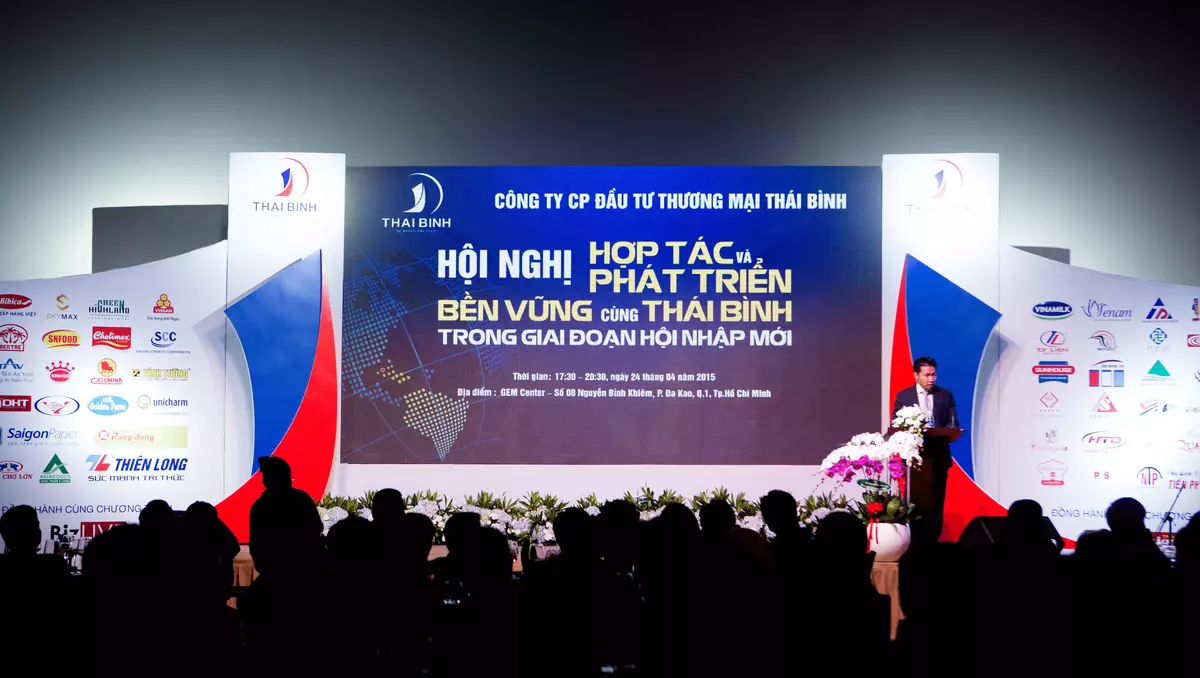 In the coming years, Thai Binh has set 3key strategic objectives to maintain its position and tap into the potential of the Latin American and Caribbean markets: product diversification, becoming a global trading company, and investing in promising projects in both Cuba and Vietnam. Although there will be difficulties and changes, Thai Binh's journey will continue with many more achievements in the future, thanks to talented leadership, devoted employees, and the wealth of experience gained from 25 years of development in this market.